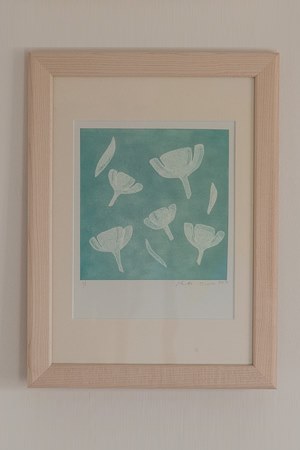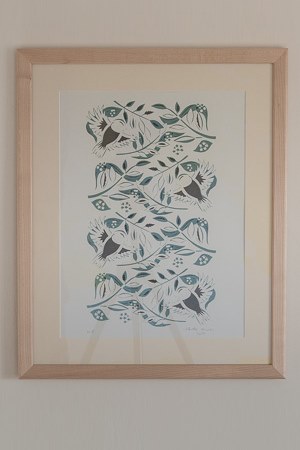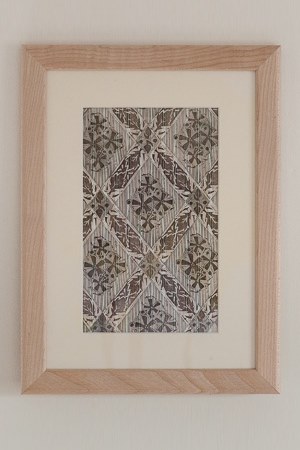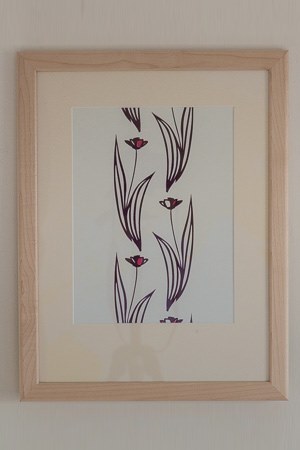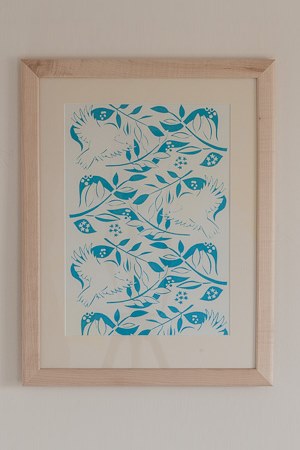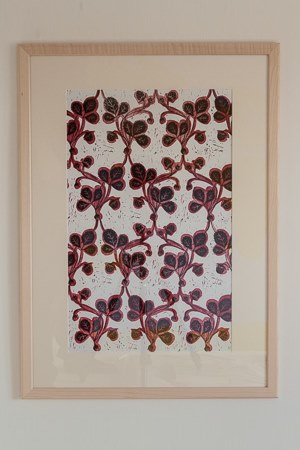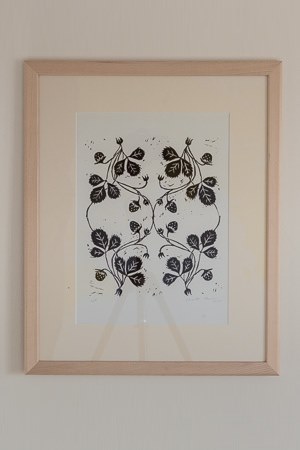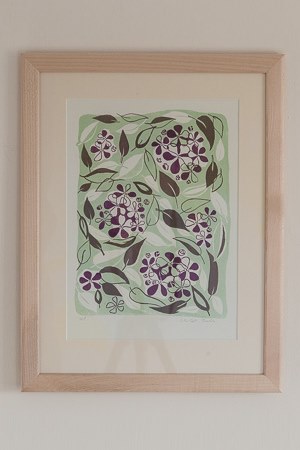 I'm Charlotte and I love print making in my shed in Suffolk.
My designs are nearly all inspired by nature – either found in my garden or on walks in the countryside.
Lino and screenprint are my favourite techniques and I love using these to build repeat patterns. I start with a series of sketches and use these to find simple shapes I can develop into patterns.
I have recently completed a Certificate in Printmaking at the Curwen Print Study Centre and now I'm working on turning my ideas into wallpapers and fabrics.
Please get in contact with me at gingerandfleur@gmail.com if you would like to know more about anything I do!